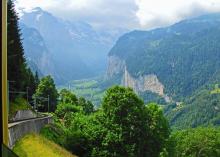 Date & Time:
November 17, 2015 - 7:00pm
Location:
Tucson Botanical Gardens, Education Class Room
Topic:
The Ice Age and the Western Giant Swallowtail: A Geologic Perspective
Larry was born and raised in Iowa. He earned a Bachelor's degree in geology from Iowa State University, a Master's degree from the University of Michigan, and a PhD from the University of Wisconsin. Later he was appointed as Director of the Arizona Geological Survey (a State agency headquartered in Tucson) and Arizona's State Geologist in 1979. He served in this position for 26 years before retiring in 2005. Larry has 40+ years of photography experience and is currently serving on SEABA's board of directors.
Photo by Larry Fellows